From blow-the-budget luxury to more affordable options that are easy on the pocket, JLT is packed with an incredible variety of accommodation options to suit everyone.
Hotels in JLT offer easy access to many of Dubai's best tourist hotspots, with stay options that go the whole range from great value to jaw-dropping luxury.
Top of the line luxury
These 5-star hotels in JLT Dubai have fabulous views, impeccable service, and plenty of creature comforts: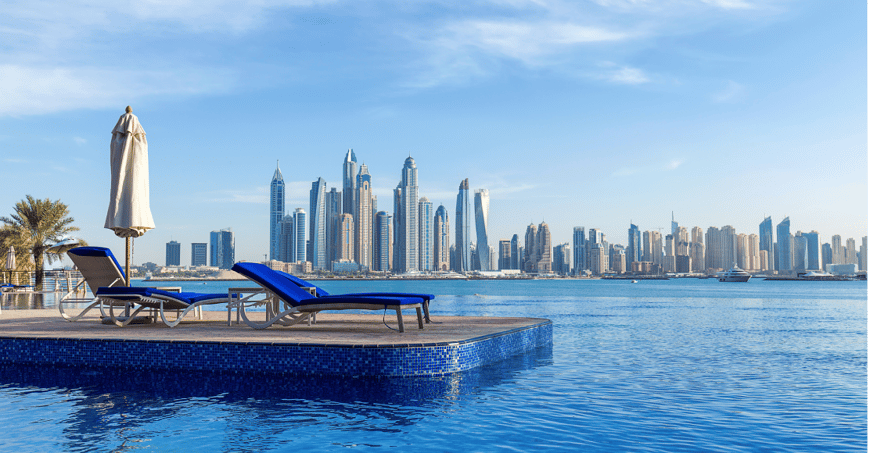 Pullman Dubai Jumeirah Lakes Towers
This hotel in JLT is the perfect blend of comfort and elegance. With its contemporary design, world-class amenities, and stunning views of Dubai Marina, it's no wonder the Pullman Hotel JLT won Trip Advisor's "Traveler's Choice Award". The hotel specialises in their approach to personalised service, ensuring that guests feel like royalty during their stay.
Starting from AED 700*
04 5671100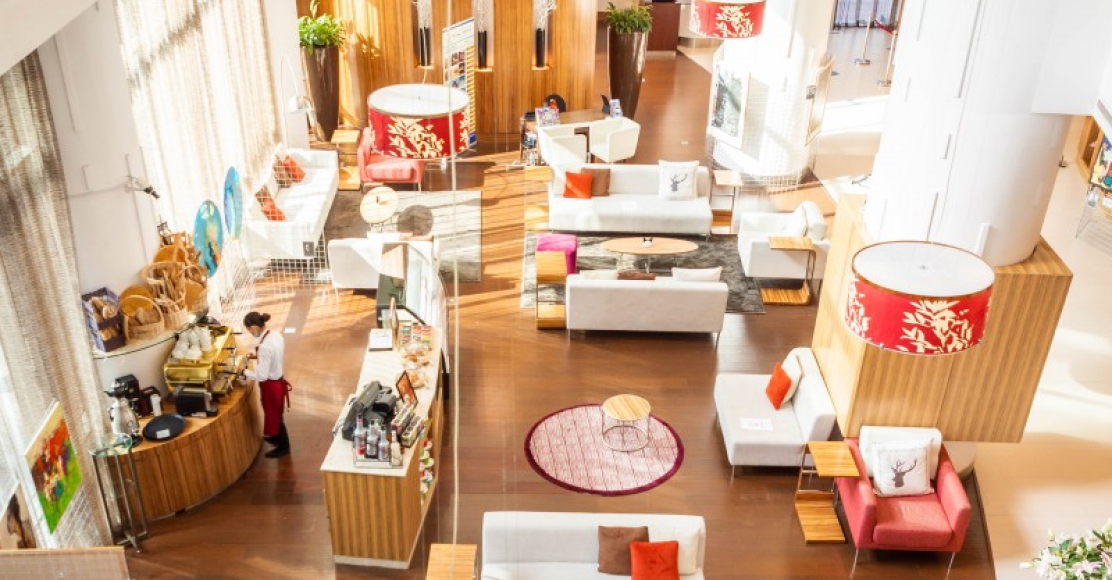 Taj Jumeirah Lakes Towers
Synonymous with elegant interiors and outstanding service, Taj Hotel JLT keeps the Taj brand name flying high. With Indian-inspired décor and world-class amenities, it includes an outdoor pool, unique dining settings, and a fitness centre and spa, which makes the Taj a great place to splash that cash.
Starting from AED 573*
04 5741111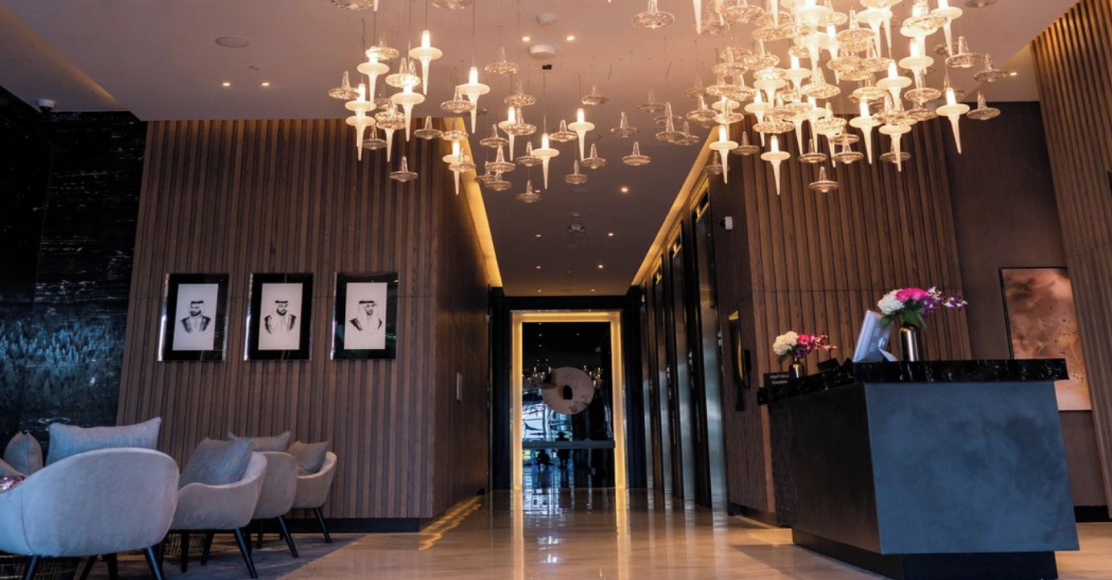 Budget-friendly stellar stays
Looking for a stay that won't break the bank while striking a balance between comfort and convenience? No problem. These hotels in JLT deliver some of the prime picks in this category.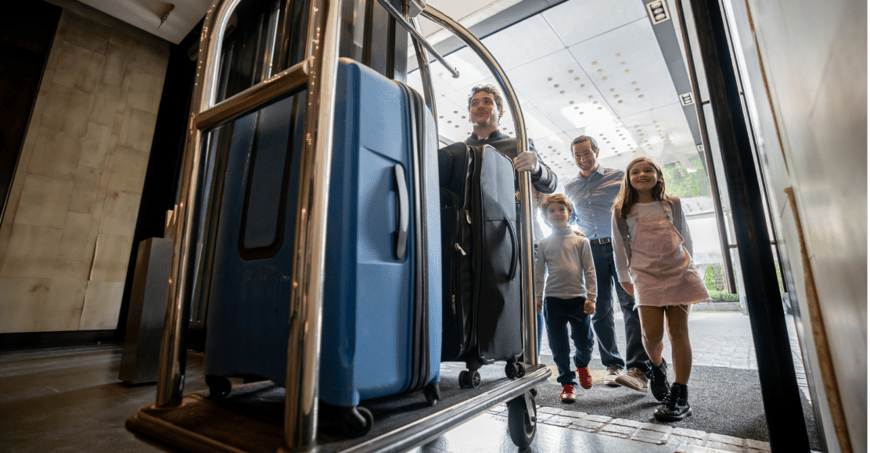 Located in the heart of JLT, the boutique four-star Armada Avenue Hotel delivers all that you expect from a superb hotel experience in Dubai. The rooftop pool offers breathtaking views of the glittering Dubai skyline. State-of-the-art amenities and elegant rooms await you at this ultimate urban oasis.
Starting from AED 333*
04 3958888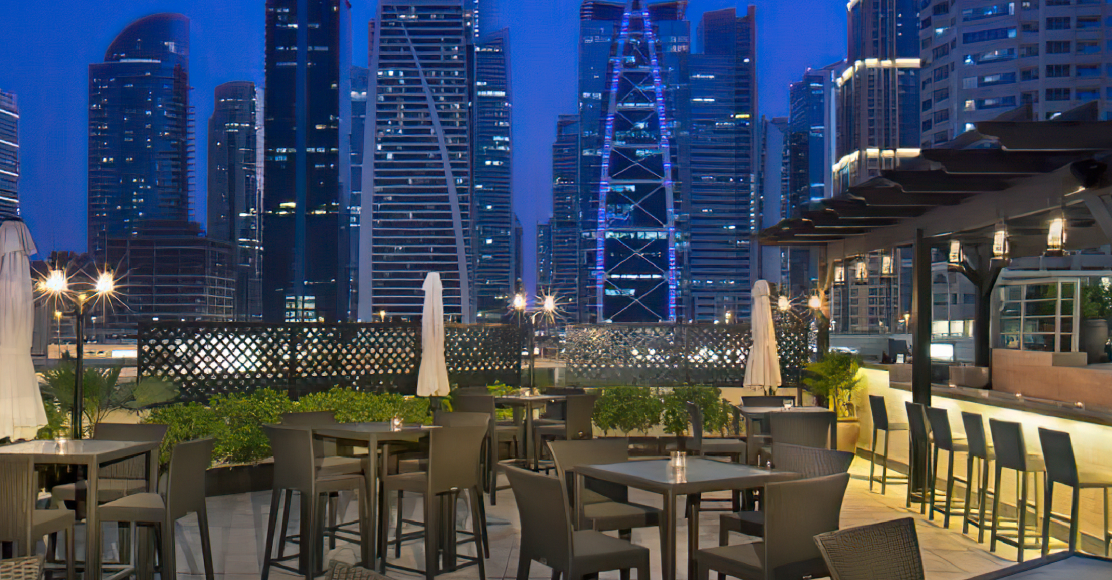 Movenpick Jumeirah Lakes Towers
Located in Cluster A, Movenpick Hotel JLT offers affordable luxury without skimping on guest comfort. Located less than 10 minutes walking distance from DMCC Metro Station – the hotel is opening up the portal to explore Dubai at guests' convenience, making it a great value-for-money option.
Starting from AED 360*
04 4380000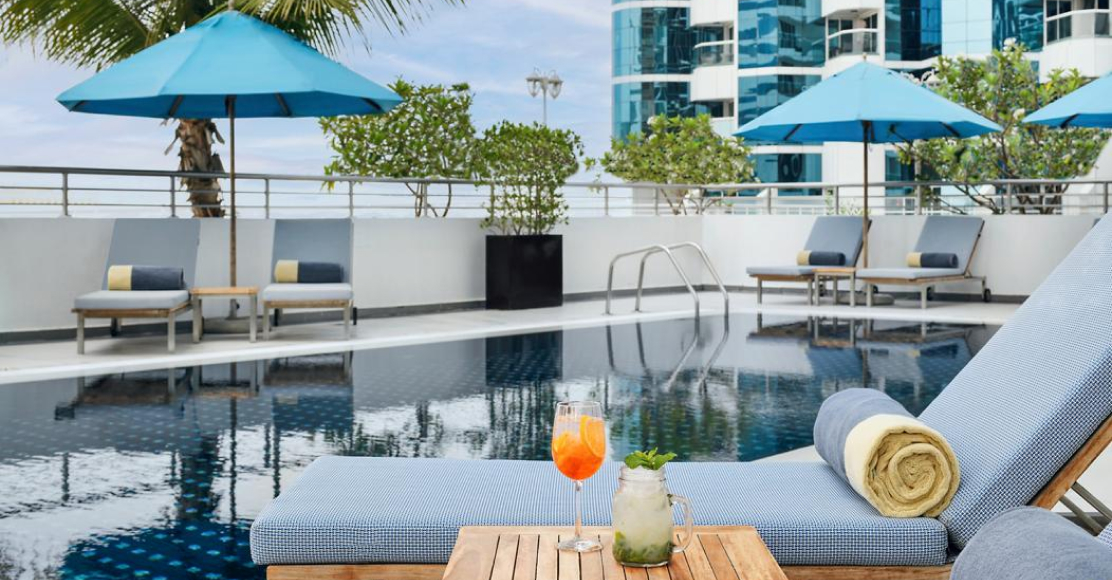 A hotel that promises a 5-star experience without charging you 5-star prices – and it has a respectable average visitor rating of 4.6 stars! Aside from the spa, gym, pool and free parking, locals love VOCO Bonnington JLT for its fine dining options, including the Cavendish Restaurant, Healey's Bar and Terrace, and bomb barbeques by the pool. Enjoy the scenic lake views from its popular restaurants and entertainment options.
Starting from AED 485*
04 3560000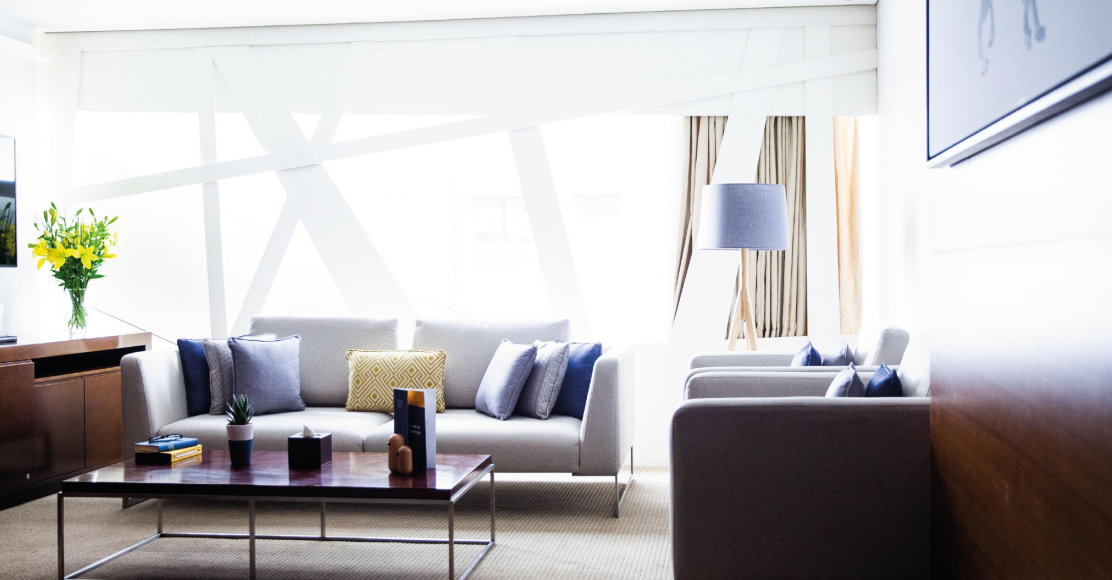 Short-term stays with memories for a lifetime
Looking for a more personalised and intimate accommodation option? JLT hotel apartments and apartments are available for short-term rentals, offering a home away from home experience. Fully furnished and equipped apartments deliver all that you need – whether your vibe is homely and warm or classy and contemporary.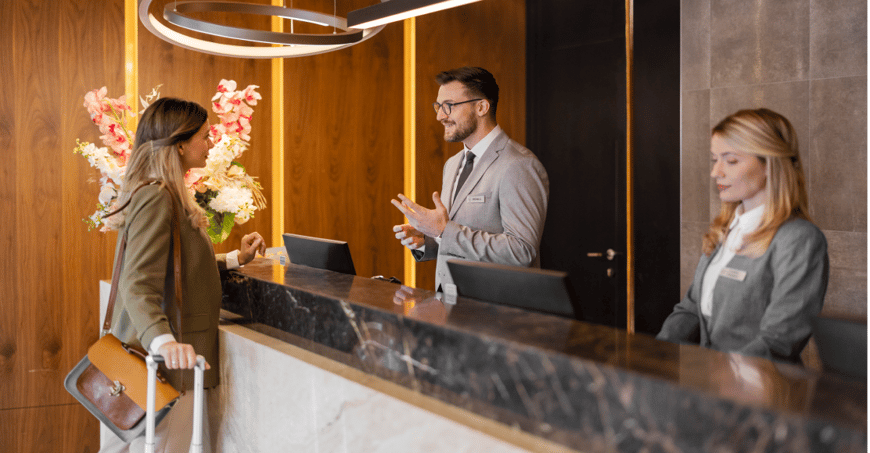 With its bright and spacious interiors, this two-bedroom apartment in Goldcrest Views in JLT is the perfect pad for work and play. It comes with all modern amenities – including plush bedrooms, well-appointed bathrooms, a modern kitchen, and two balconies overlooking the marina. The apartment is also a stone's throw away from restaurants, fitness centres and workspaces – making it the ideal place for a short stay.
Price: Starting from AED 618*
04 4294444

Marina Views don't get better than this. If you dream of a contemporary one-bedroom apartment high up in the clouds with sweeping marina views, look no further. Located on the 26th floor, it is the epitome of luxury and convenience in the heart of JLT. The apartment is located just 5 minutes away from the Sobha Realty metro station from where it offers easy access to key attractions in the city. Or if you fancy exploring your neighbourhood full of soul, JLT offers a host of restaurants, fitness hubs and entertainment destinations, so you never have to really leave.
Starting from AED 580*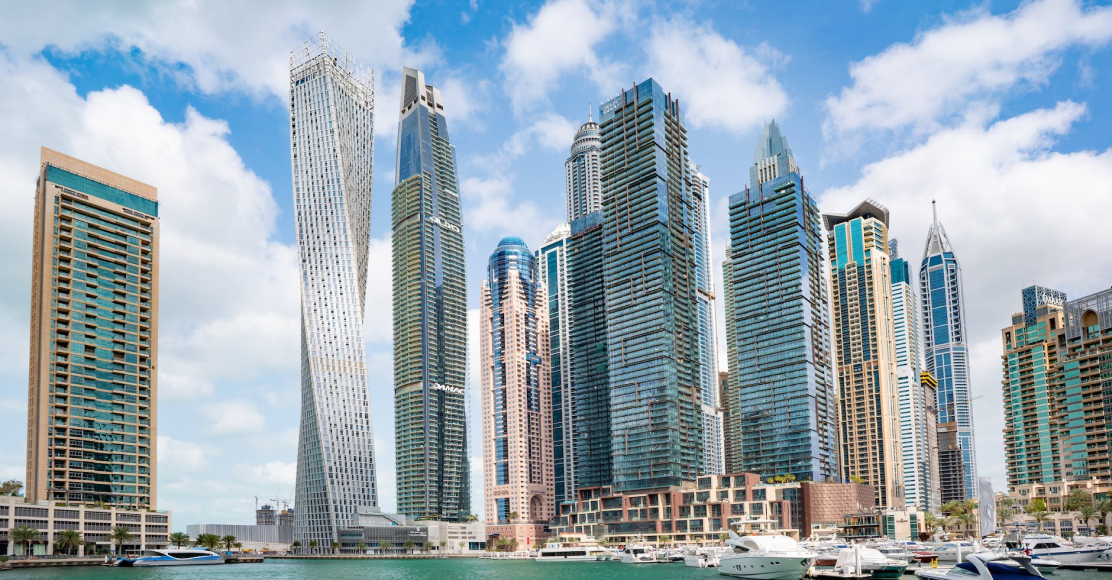 With its prime location, excellent transportation connectivity, a plethora of exciting accommodation and dining options, and numerous attractions in close proximity, JLT is your perfect.
Let us know in the comments if we missed any of your favourite spots!
Follow us on Instagram, Facebook and Twitter to stay updated on the latest in JLT.
*The displayed tariffs are sourced from hotel websites and true on the date of publishing; however they are subject to fluctuation. Please contact hotels directly for the applicable tariffs.