Unwind, relax and pamper yourselves at these top 5 spas that offer the best massages in JLT!
With the weather set to transition to pleasant temperatures, it's time to treat yourself to an invigorating massage in JLT Dubai. Whether you fancy a traditional Thai massage to stimulate circulation and relieve joint stiffness and pain, a sports massage to release and reduce tension in the muscles following an injury, or a Russian massage which is known to alleviate stress and improve motion and flexibility, you will be spoilt for choice in JLT.
If you're struggling to make the time to visit any of the massage centres in JLT, you can even book a home service and enjoy a luxurious spa experience in the comfort of your home. It's a must to de-stress, relieve pain, sleep better, and boost overall health and wellness.
Getting a deep-tissue massage is a regular part of my health and fitness routine, so don't be surprised to see me enjoying a cup of detox tea before my session! Here are my recommended picks for the best massage in JLT:
1. Elmax Salon & Spa – Movenpick Hotel
A cocoon of luxury tucked away in the Movenpick Hotel, Elmax Salon & Spa is easily one of the best massage centres in JLT, offering a range of hair, face and body treatments for both women and men. Some of the most popular spa treatments are aromatherapy, Russian Spa, deep-tissue massage, four hands massage, Swedish massage, anti-cellulite massage, among many others. The trained therapists are skilled at relieving muscle tension using various traditional techniques, so be prepared to leave fully rested and rejuvenated.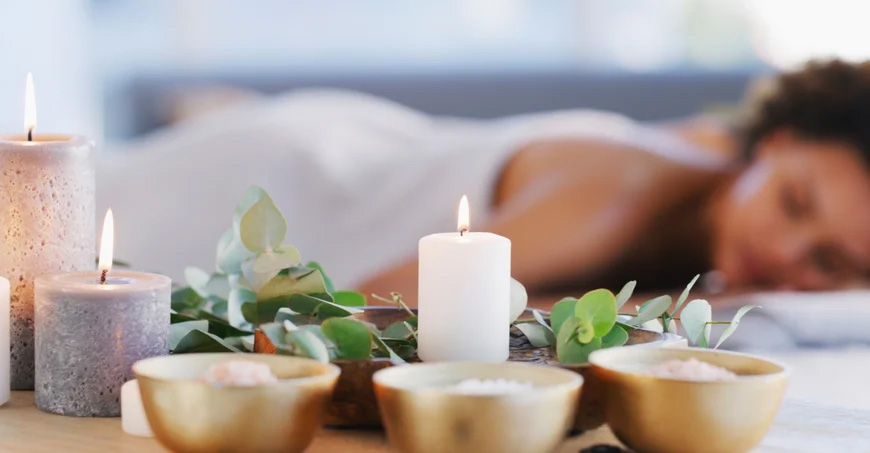 2. Fit & Spa Lounge – Pullman Hotel
Another popular massage centre in JLT, Fit & Spa Lounge in the Pullman Hotel is an oasis of peace and serenity overlooking the Dubai Marina skyline. The spa is located on the 34th floor and offers a range of therapeutic massages, along with a sauna and aroma steam room. Guests can choose from several oriental holistic treatments across five well-appointed treatment rooms, followed by a bit of privacy in separate relaxation areas for men and women. This one is a must for overworked urban professionals!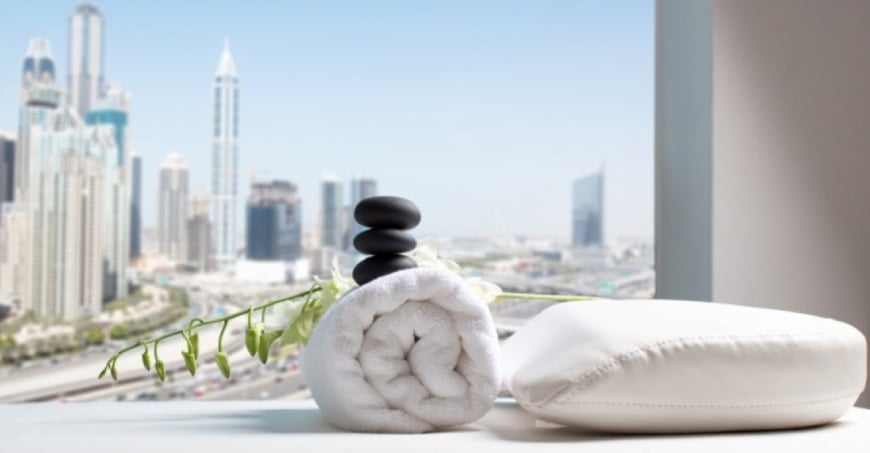 3. Aqva Spa – Bonnington Hotel
Located at the VOCO Bonnington, Aqva Spa never disappoints, with its range of indulgent massages – including a Chinese herbal massage, Swedish oil massage, Thai massage, hot stone massage, deep-tissue massage, Moroccan bath, among many others. You can expect to emerge feeling calm after the luxurious sessions that span 60, 90 or 120 minutes. Aqva Spa also offers a luxury spa experience in the comfort of your home with certified therapists bringing along a professional massage bed, fresh linen, ambient music, scented candles and massage oils. Don't miss out on this one-of-a-kind massage in JLT!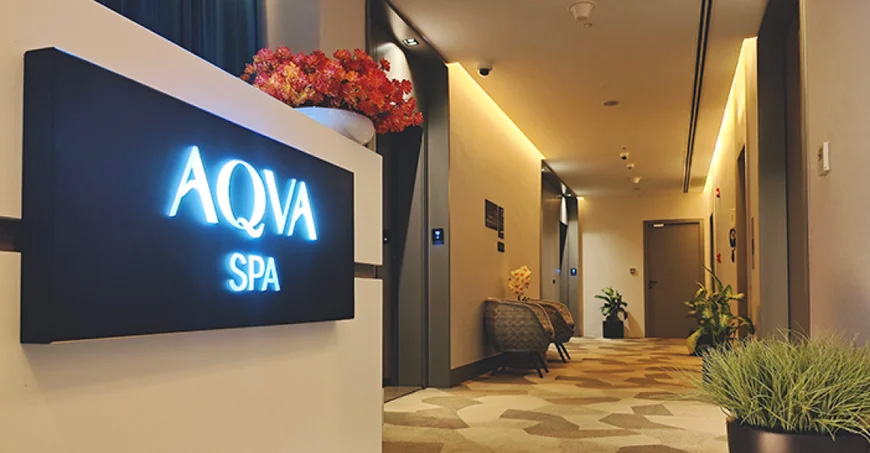 4. Body & Mind Relaxation Center
As the name suggests, you can expect to feel completely rested after a long session at Body & Mind Relaxation Center in Cluster O, where therapists go the extra mile to ease those knots and work your pressure points. A long-running massage centre in JLT, Body & Mind is known for its signature massages delivered by trained Thai therapists. The treatments are great to ease knotted muscles after long business trips, vacations or even everyday work tension. I enjoy a Thai massage with medium pressure, so I always make sure to tell my therapist this before she begins. You can do the same and enjoy a soothing experience at this signature massage centre in JLT Dubai.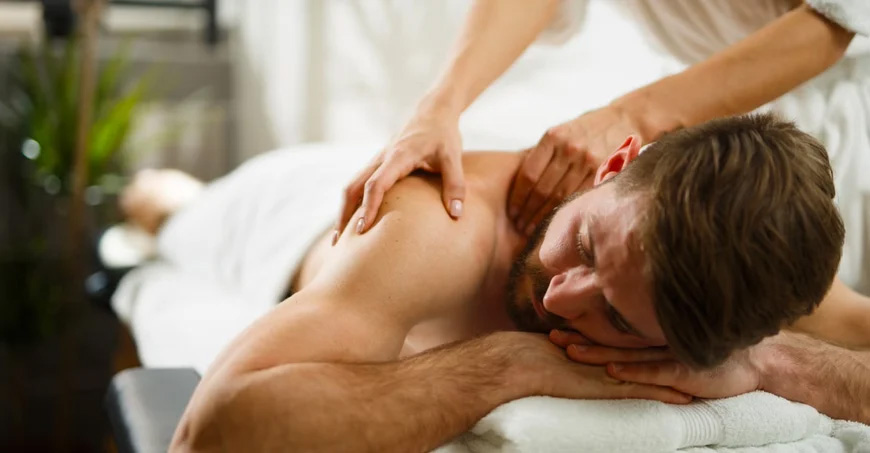 5. Jiva Spa – Taj Jumeirah Lake Towers
Tucked away in the luxurious Taj Jumeirah Lake Towers, Jiva Spa offers a range of holistic treatments using therapeutic Indian herbs and ancient techniques. You can choose from invigorating treatments or gentle massages with rich essential oils. Skilled therapists use gentle strokes to ease knots and muscle tensions. You can browse the spa menu and choose a treatment that suits your needs best. My favourite is the Vishrama, which uses a hot compress with therapeutic Indian herbs. It really works wonders on tired and sore muscles. If you fancy a bit of over-indulgence, this is a must-try massage centre in JLT Dubai!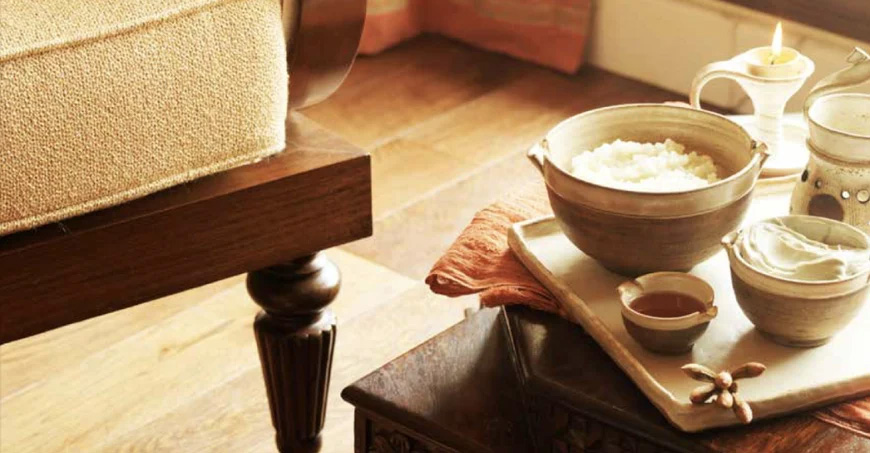 Many of the above spas offer seasonal JLT massage deals and ongoing promotions, so do check in advance before you book a session. As a self-confessed 'spa-aholic', I can't recommend these top five massages centres in JLT for improved health and wellness in 2023. Until next time!
Jenny in JLT